GoLove CBD Intimate Serum
CBD-enriched GoLove serum is formulated to soothe and moisturize your most delicate skin so it feels hydrated, moist and relaxed. Your mind-body connection is now ready.
Julva
Julva is an all natural feminine cream that helps restore the tissues of your vagina and pelvic floor, developed by Dr. Anna Cabeca, DO, FACOG, a triple-board certified OB-GYN, world-renowned sexual health expert, best-selling author, and host of The Girlfriend Doctor.
Cocoon+
Cocoon+ frequency regulator neutralizes e-smog and transmits the earth's natural magnetic field in a circumference of 81 feet from it's source. Household devices such as Wi-Fi, smart meters, smart TV, bluetooth as well as incoming 3-G to 5-G continue to function perfectly, but without the damaging effects to people, animals and even plants.
Bubble+
The Bubble+ serves as a personal power shield of protection for people who use wireless technology or are exposed to harmful environmental electro-smog. The effective radius shields the entire human body as well as your immediate surroundings
Kloud Maxi
The KLOUD+ system can help protect, activate and regenerate your body, improve your energy, and boost performance and well-being. There are 5 programs for different applications: Relaxer, Balancer, Energizer, Synchronizer, and Transformer.
Kloud Maxi Cover
A water-repellent and durable protective cover for your KLOUD Maxi.
Kloud Mini
The KLOUD+ system can help protect, activate and regenerate your body, improve your energy, and boost performance and well-being. There are 5 programs for different applications: Relaxer, Balancer, Energizer, Synchronizer, and Transformer.
Pro Pack
The Professional Pack includes the full suite of Centropix products: The BUBBLE, KLOUD, and COCOON (with seven converter cards). This package is the best way to shield your body from EMFs wherever you go, optimize your health in the comfort of your own home, and live a balanced, active life.
Matula Tea
Matula Tea eradicates Helicobacter Pylori from your digestive system which causes stomach ulcers in just one 30 day once-off treatment! The Matula Tea formulation is comprised of premium quality ALL NATURAL wild and non-GMO herbs. Download Dr. Keesha's Matula Protocol for H-Pylori.
Dirty Mouth Toothpowder - Primal Life Organics
Bring your dentist home…with our Dirty Mouth Toothpowder, you can be your own dental hygienist! Now available with hydroxyapatite (select flavors). Hydroxyapatite can help protect your tooth's outer layer, prevent demineralization, and rebuild tooth enamel. We make your entire mouth happy, your teeth feel clean, your breath tastes fresh, your tongue tastes better, and you can brush and floss worries!
Harmoni Pendant
The Harmoni is a breakthrough in stress-relief, performance optimization, and EMF protection — perfected by over a decade of testing. It has been used and validated by industry experts, doctors, health practitioners, top authors, professional athletes, celebrities, and thousands of everyday individuals looking for a solution to EMF radiation exposure.
Paleovalley 100% Grass Fed Beef Sticks
The only beef sticks in the USA made from 100% grass fed/grass finished beef and organic spices that are naturally fermented. Voted in Paleo Magazine as one of the top snacks of the year. We are committed to making the highest quality, clean products that are free from problematic ingredients. Our beef comes from 100% grass fed cows raised entirely on natural grass pastures by family farmers right here in the USA. As a result they are healthy and happy.
Paleovalley Pasture-Raised Turkey Sticks
Made from turkeys who are allowed to live as nature intended... on organic grass pastures with plenty of sunshine, fresh air and room to exercise. The result of raising turkeys in such a natural way is a much healthier, clean protein with higher levels of vitamins, minerals, and omega-3s.
Paleovalley Organic Supergreens
Paleovalley Organic Supergreens make getting a full spectrum of organic superfoods into your body faster, easier, and a fraction of the cost of buying every superfood individually. Only contains organic superfoods that your body can effectively absorb and utilize.
Nutrient Rich Superfood Bars
Paleovalley Superfood Bars make getting more of the nutrients and minerals you need for a healthy mind and body as easy as one simple snack. Nutrient-dense but also delicious! Includes 10 different superfoods - each specifically selected for their unique benefits - plus, 100% grass fed bone broth protein for healthy bones, muscles, skin, blood vessels, and more.
Annmarie Skin Care
Annmarie Skin Care was founded by healthy lifestyle bloggers Annmarie and Kevin Gianni in 2009. Their goal: to provide you with the best natural, wildcrafted and organic skin care, all natural makeup, and natural and organic essential oils.
Sunlighten Saunas
Sunlighten produces infrared saunas for therapeutic benefit for both residential and commercial use. Health benefits include: detoxification, weight loss, relaxation, pain relief, and more.
Stress Busting Tool Kit
Welcome to the most incredible stress-busting, disease reversing, pain relieving technique ever invented!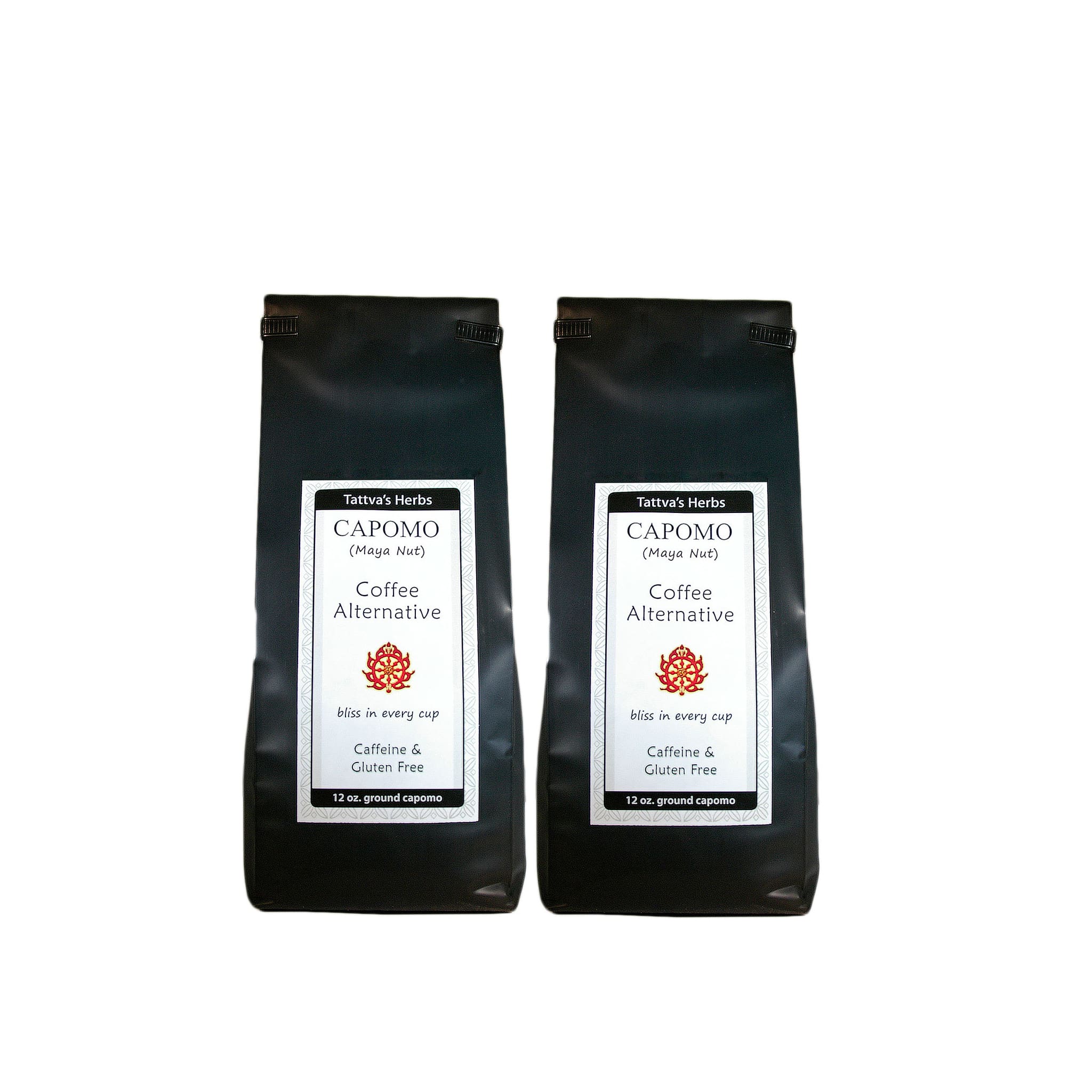 Capomo
Capomo is a unique brewed coffee substitute. This superfood coffee alternative looks, tastes and smells like coffee while boasting countless health benefit.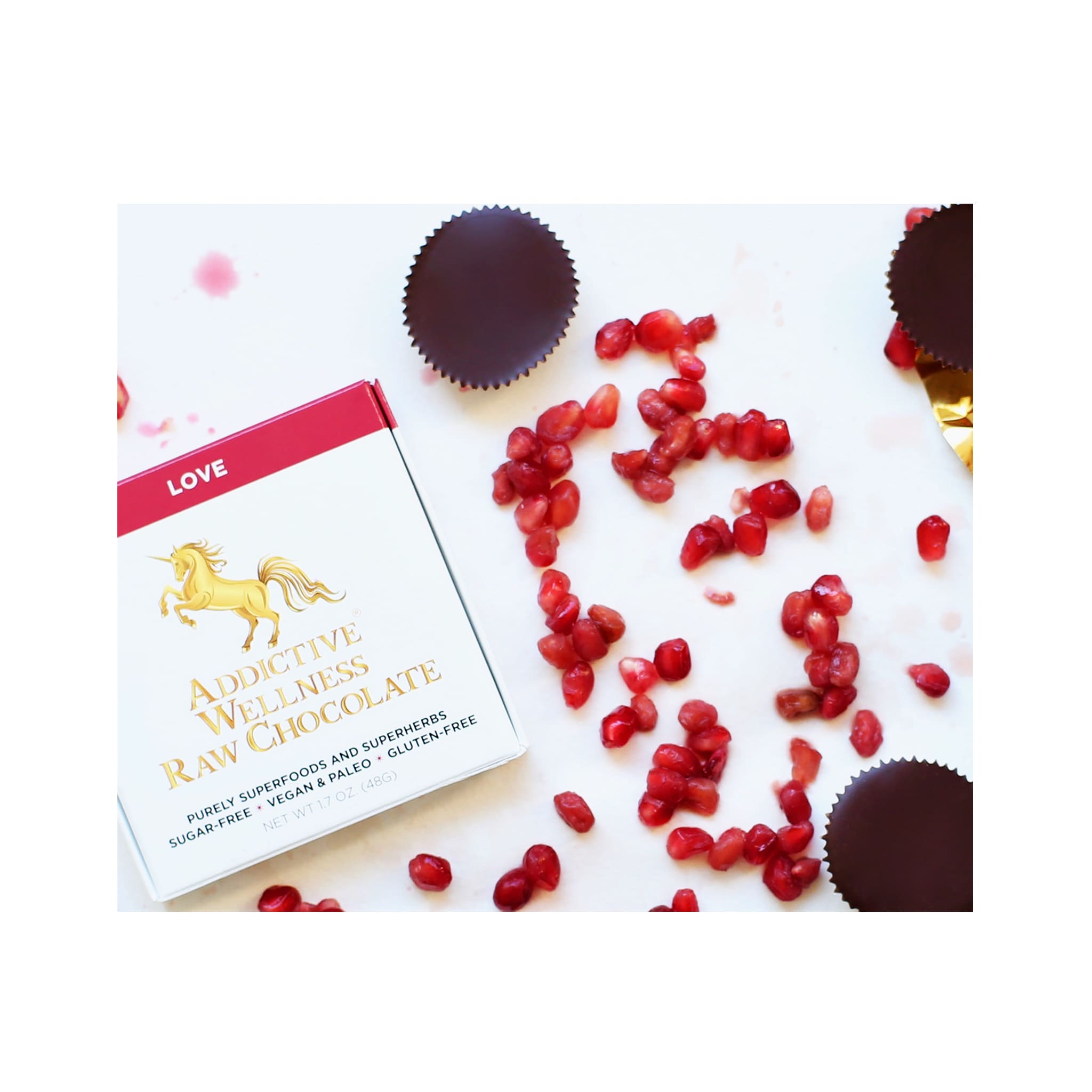 Addictive Wellness Raw Chocolate
Addictive Wellness creates the ultimate delicious, guilt-free, raw heirloom artisanal chocolate made of purely superfoods and superherbs.
Beauty Chocolate: The perfect mix of sexy, stunning, and sweet.
Energy Chocolate: After this, you won't need wings.
Focus Chocolate: Tap into your inner genius.
Love Chocolate: Passionate hearts and romantic nights.
She Chocolate: Any time of the month, any stage of life.
Tranquility Chocolate: Bringing you bliss with every bite.
Sugar-Free • Gluten-Free • Gmo-Free • Soy-Free • Dairy-Free • Nut-Free
Natural Himalayan Hand Carved Salt Lamp
With Indian Rosewood Base, Bulb And Dimmer Control, Medium Size, 8-11 lbs, 8-10" Height.
Himalayan Salt Lamps change the ions in your environment. Why do you want to do this? Here are 8 fantastic reasons:
Cleanse & Deodorize the Air
Reduce Allergy & Asthma Symptoms
Increase Energy Levels
Neutralize Electromagnetic Radiation
Better Sleep
Improve Mood & Concentration
Reduce Static Electricity in the Air
Environmentally-Friendly Light Source
* Salt crystals will begin to melt with prolonged exposure to high humidity. For this reason, use caution and keep a close watch on any lamps positioned near sources of steam such as dishwashers, laundry machines, or showers.
Kingsley Natural Bristle Bath and Shower Brush
Long handled scrub brush-detachable head w/hand strap. Measures approximately 17" L with a 3" wide scrub head. 100% natural bristles. Ergonomically designed handle for easy gripping. NOTE: Wood tones may vary.
EnviroKlenz Air Purifier
The EnviroKlenz Air Purifier is a great way to ensure that the air in your home is clean and chemical free, an important part of detoxing your living environment. I recommend their portable unit with swappable cartridges which is light, easy to move and will be enough to detox the air in most homes. It's perfect for eliminating mold and other dangerous autoimmune triggering substance from your home or office.
However they have a range of options for home and office use.